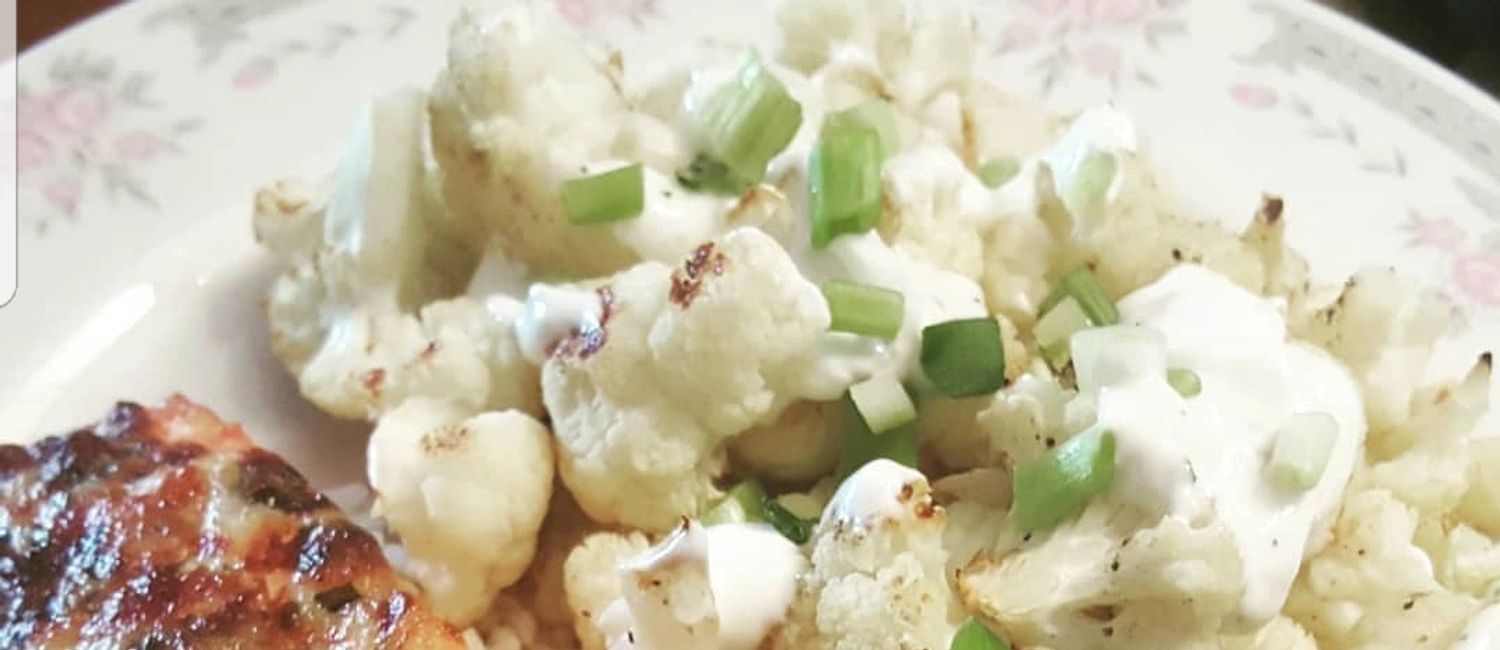 INGREDIENTS
1 medium head of cauliflower (about 12 oz), cut into pieces
2 oz Daisy light sour cream
1 tsp Hidden Valley Ranch dressing and seasoning powder
green onion for garnish
INSTRUCTIONS
Preheat oven to 400 degrees.
Spray a foil-lined baking tray with olive oil spray.
Spread cauliflower pieces on tray and spray cauliflower with olive oil spray.
Roast in oven for 20 to 25 minutes (or until roasted to your liking), flipping halfway.
Remove from oven.
Top with Ranch sauce and green onion.
Nutritional Facts
Serves: 2
Amount Per Serving
Calories 98
Total Fat 3 g
Saturated Fat 2g
Cholesterol 10 mg
Sodium 198 mg
Carbohydrate 14 g
Dietary Fiber 4 g
Sugars 6 g
Protein 6 g
myWW Blue: 2
myWW Purple: 2
myWW Green: 2